FEDELCO, S.L.

C/ Lago Constanza, 46
28017 Madrid
Tel: 91 408 16 25
Fax: 91 408 16 90
10:00 - 13:30 horas
14:30 - 17:30 horas
de lunes a viernes.
More Views
Click to enlarge image
Double click to reduce image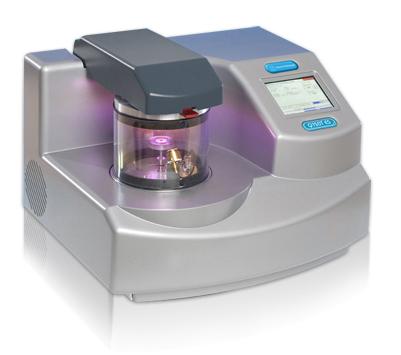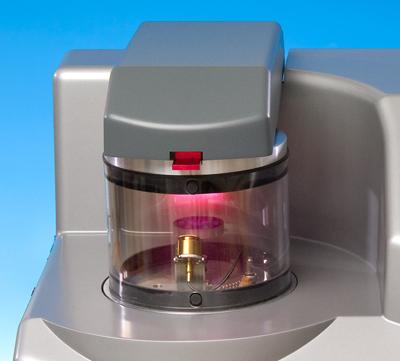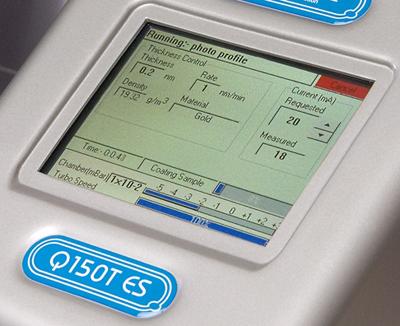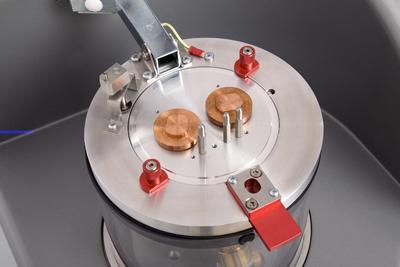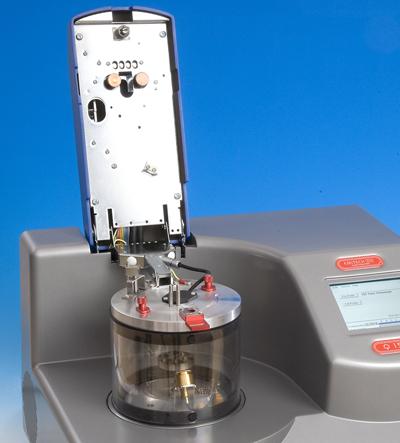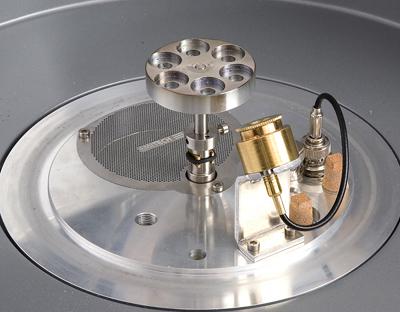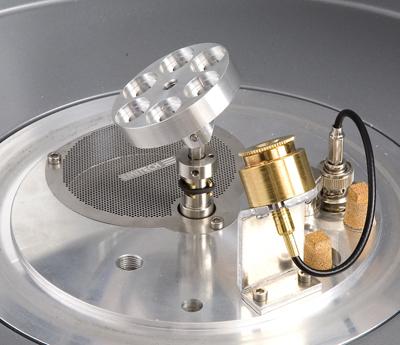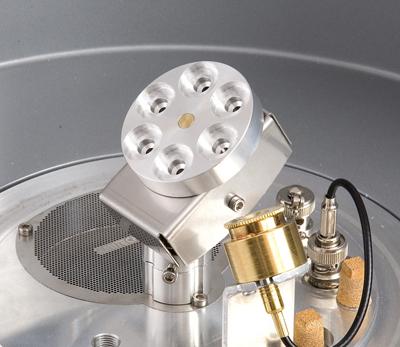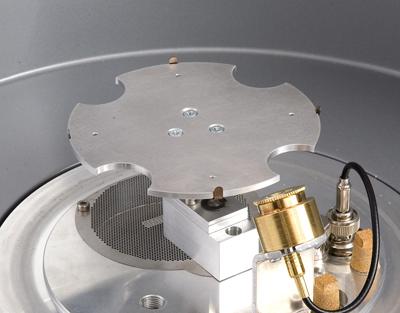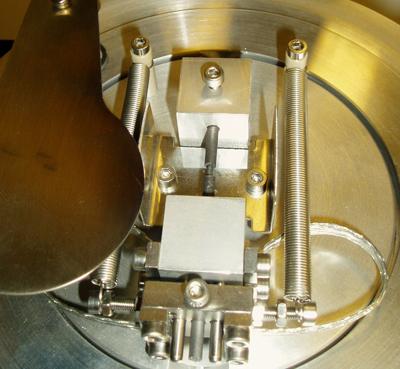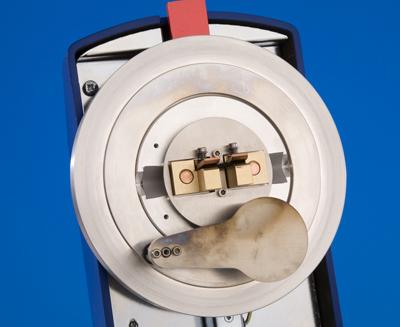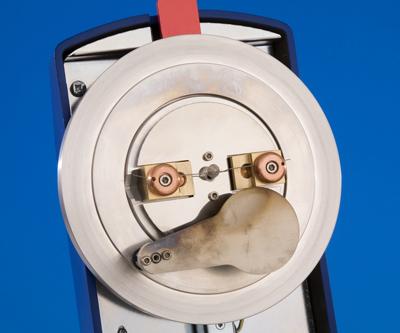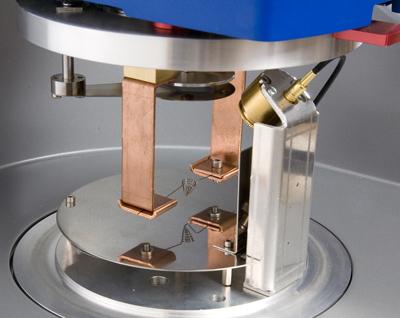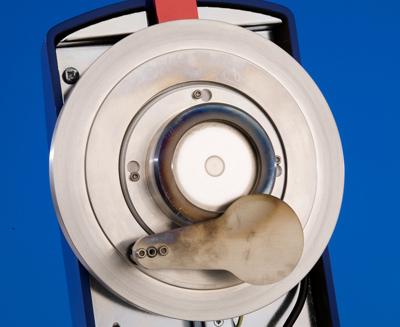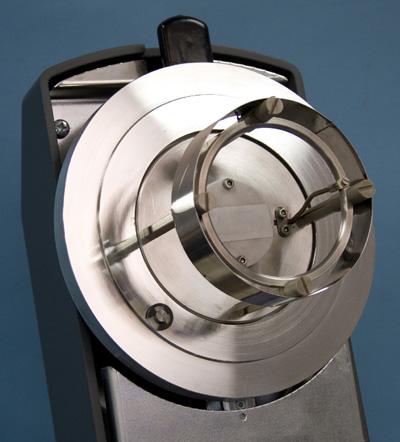 SPUTTER COATERS
Q150T Turbo-Pumped Sputter Coater/Carbon Coater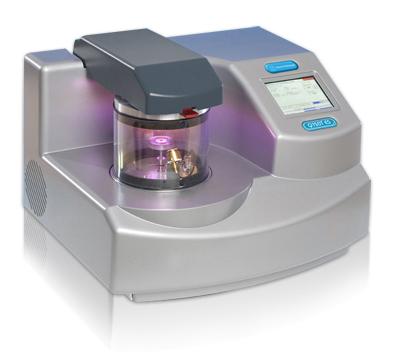 The Q150T is a compact turbomolecular-pumped coating system suitable for SEM, TEM and many thin film applications. This product replaces previous models K575X and K950X.

If you are looking for a turbo coater with two sputtering heads (for sequential coating of two metals without breaking vacuum), please see the K575XD.
Key features
Metal sputtering or carbon evaporation, or both - can be combined in one space-saving design
Fine grain sputtering for advanced high resolution FE-SEM applications
High vacuum turbo pumping - allows sputtering of a wide range of oxidising and non-oxidising metals - suitable for SEM, high resolution FE-SEM and also for many thin film applications
High vacuum carbon coating - ideal for SEM and TEM carbon coating applications
Glow discharge option- for modification of specimen surface properties (eg hydrophobic to hydrophilic conversion)
Advanced 'anti-stick' carbon rod evaporation gun - simple operation, reproducible results
Control of evaporation current profile - ensures consistently reproducible carbon films
Precise thickness control using the film thickness monitor option
Fully automatic touch screen control - rapid data input, simple operation
Multiple, customer-defined coating schedules can be stored - ideal for multi-user laboratories
Automatic vacuum control which can be pre-programmed to suit the process and material - no needle valve to adjust
'Intelligent' recognition of system - automatically detects the type of coating insert fitted
Easy-to-change, drop-in style specimen stages (rotation stage as standard)
Vacuum shut-down feature - leaves the process chamber under vacuum when not in use - improved vacuum performance
Thick film capabilities - up to 60 minutes sputtering time without breaking vacuum (rest periods automatically built in)
Ergonomic one-piece moulded case - easy maintenance and service access
Ethernet with local FTP server connection - simple programmer updates
Power factor correction - complies with the current legislation (CE Certification) - efficient use of power means reduced running costs
Three-year warranty
Product Description
Ideal for SEM, high resolution FE-SEM and TEM applications The Q150T is available in three formats: sputtering, carbon evaporation or both. Depending upon the selected configuration, the Q150T can be a top-of-the-range sputter coater for high resolution scanning electron microscopy (SEM), a carbon coater suitable for SEM and transmission electron microscopy (TEM), or both - in a single easy-to-use system.

The ability of the Q150T to rapidly sputter a wide selection of oxidising and non-oxidising metals also makes it an ideal platform for many thin film applications.
Moulded case with colour touch screen
The Q150T is presented in a custom moulded, one-piece case - allowing easy servicing access. The colour touch screen allows multiple users to input and store coating 'recipes'. The case houses all the working components, including the efficient 70L/s air-cooled turbomolecular pump. Automatic bleed control ensures optimum vacuum conditions during sputtering.

The vacuum chamber has an internal diameter of 165mm/6" and comes with an integral implosion guard. The Q150T also includes 'vacuum shutdown', which enhances vacuum performance by allowing the chamber vacuum to be maintained when the system is not in use.

A variable speed rotary specimen stage is fitted as standard, with other stages available as options.
Sputter coating, carbon coating or both
The three different formats of the Q150T each include a range of optional accessories:

Q150T S - a high resolution sputter coater for oxidising and non-oxidising (noble) metals. A wide selection of sputtering targets is available, including iridium (Ir) and chromium (Cr) which are highly recommended for FE-SEM applications.

Q150T E - a high vacuum carbon coater, ideal for the production of highly stable carbon films and surface replicas for transmission electron microscopy (TEM). The system uses economical, high purity 3.05mm Ø carbon rods.

Q150T ES - a combined system with both sputtering and carbon coating. The deposition heads can be swapped in seconds and the intelligent system logic automatically recognises which head is in place and displays the appropriate operating settings.

Each of the above can be fitted with a range of optional accessories (metal evaporation, carbon fibre coating, film thickness monitor, etc). See Options and Accessories for details.
Rapid data entry
At the operational heart of the Q150T is a simple colour touch screen which allows even the most inexperienced or occasional operator to rapidly enter and store their own process data. To further aid ease of use, a number of typical sputtering and evaporation profiles are already stored.
Maintenance
The intuitive touch screen interface features maintenance prompts which highlight:
Time of last clean
Coating time since last cleaned
System 'on time'
Time of last service
Para información adicional de nuestros equipos, accesorios o productos llámenos al 91 408 16 25
o enviarnos un e-mail a :