FEDELCO, S.L.

C/ Lago Constanza, 46
28017 Madrid
Tel: 91 408 16 25
Fax: 91 408 16 90
10:00 - 13:30 horas
14:30 - 17:30 horas
de lunes a viernes.
Carbon Attachments and Consumables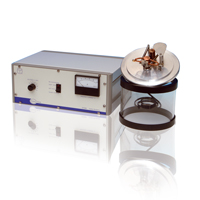 The SC7640-CF, SC7640-CR and SC7620-CF attachments are modular add-ons for all sputter coaters that we currently manufacture - and some can be retrofitted to older models - enabling cost-effective and efficient carbon fibre or carbon rod evaporation.

Carbon rod and carbon fibre supplies are offered in a range of sizes and purities, and typically used for evaporating carbon onto specimens being prepared for either x-ray microanalysis or transmission electron microscopy (TEM).
| | |
| --- | --- |
| Carbon Fibre and Carbon Rods | SC7640-CF Carbon Accessory Power Supply |
Para información adicional de nuestros equipos, accesorios o productos llámenos al 91 408 16 25
o enviarnos un e-mail a :