FEDELCO, S.L.

C/ Lago Constanza, 46
28017 Madrid
Tel: 91 408 16 25
Fax: 91 408 16 90
10:00 - 13:30 horas
14:30 - 17:30 horas
de lunes a viernes.
More Views
Click once to enlarge image
Doubleclick to reduce image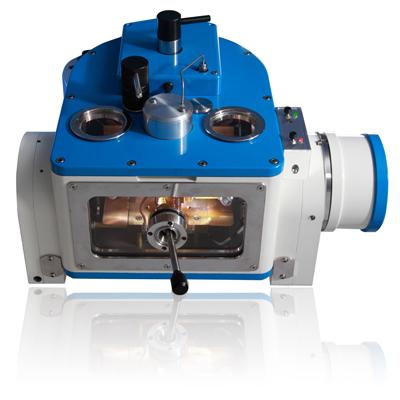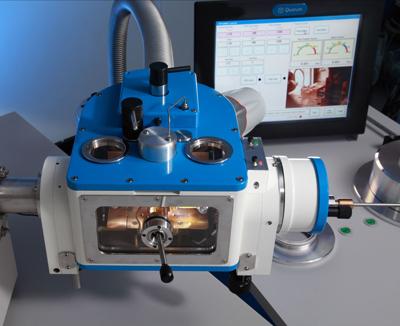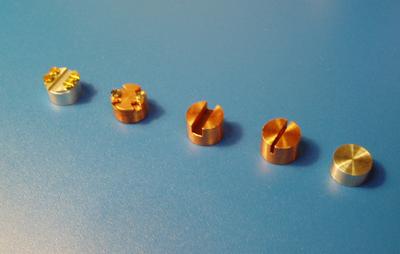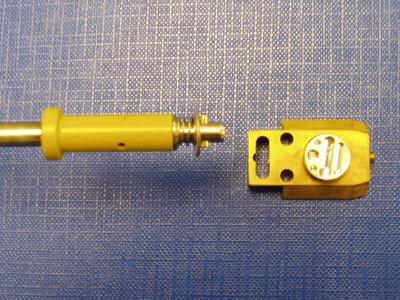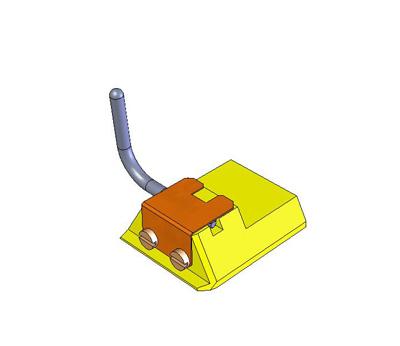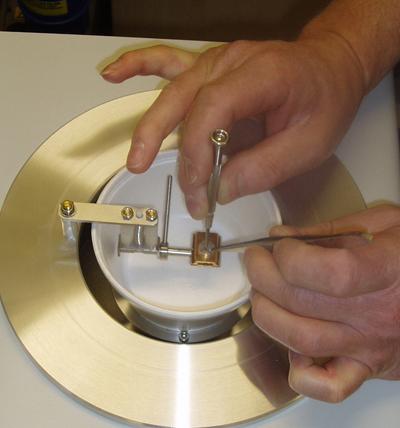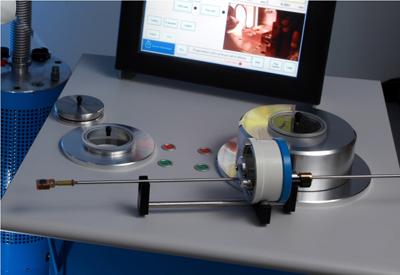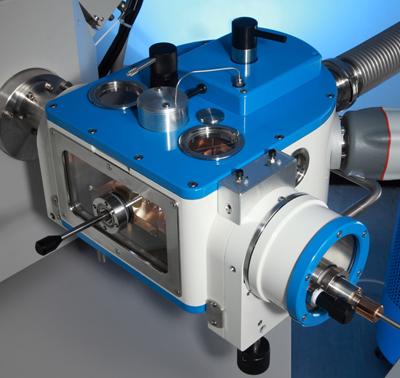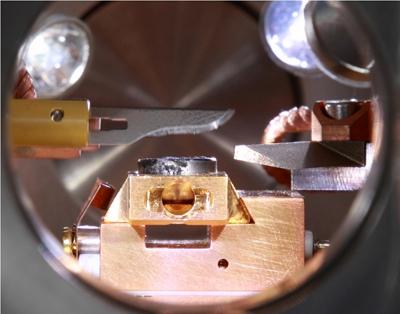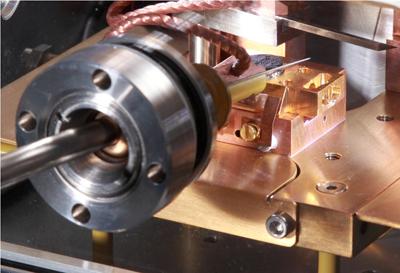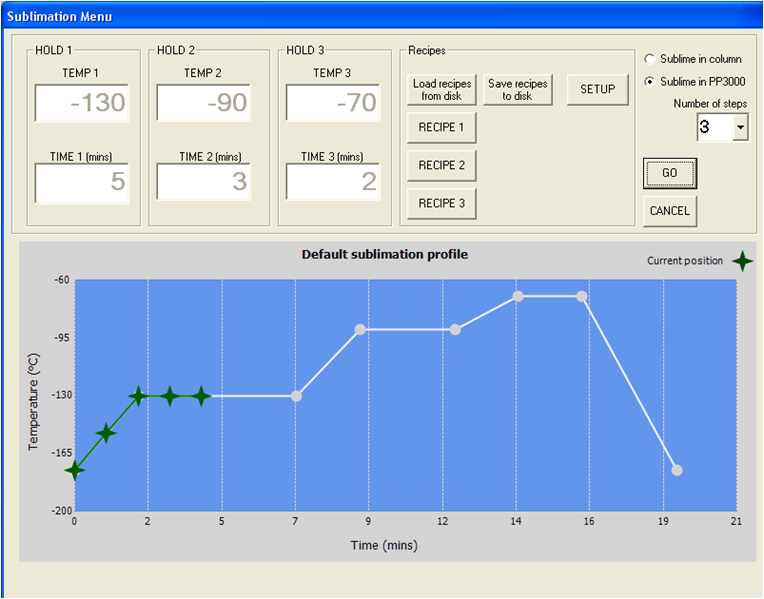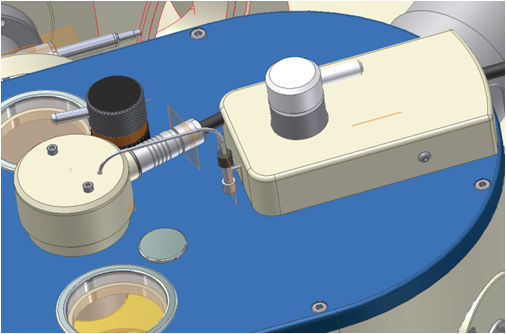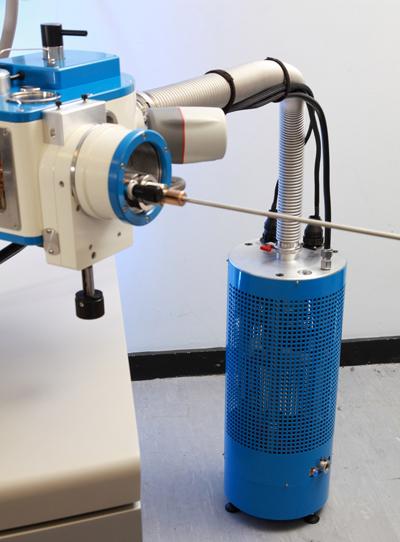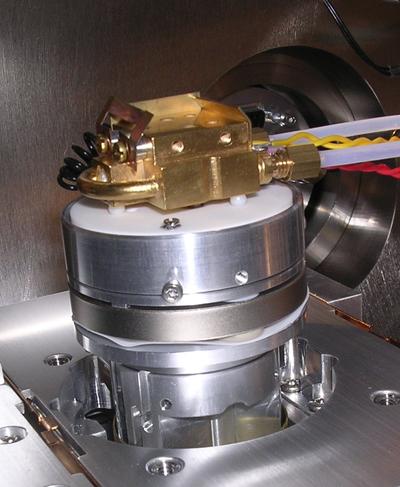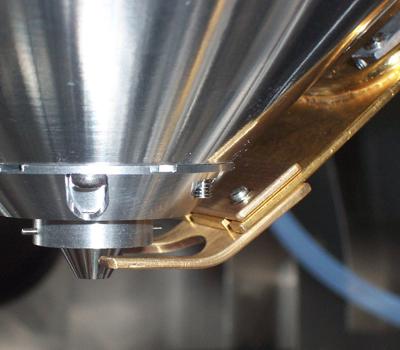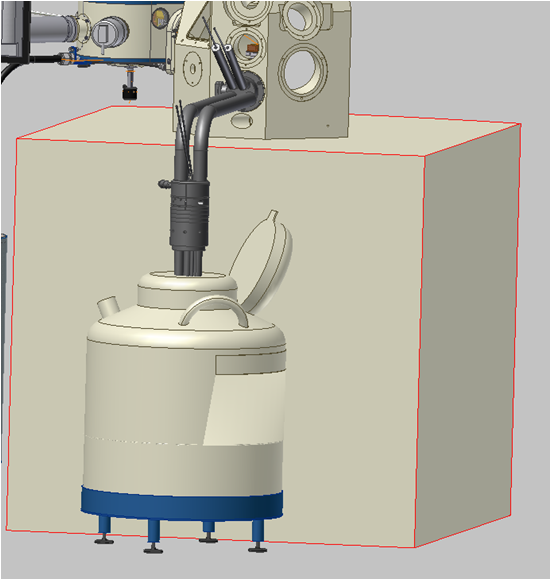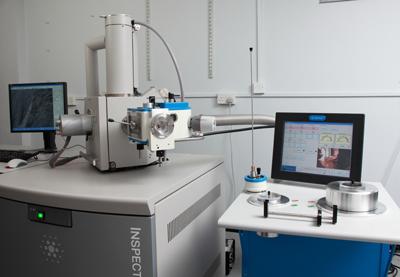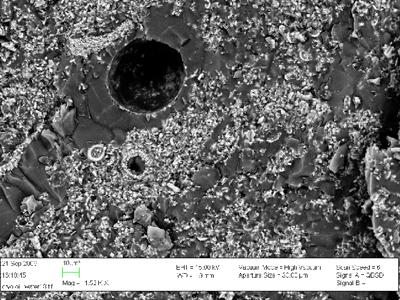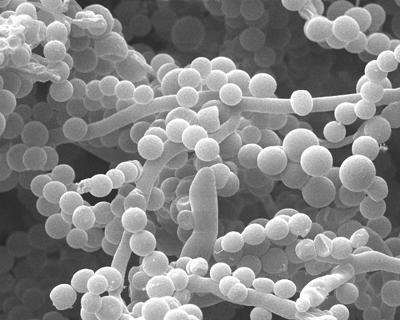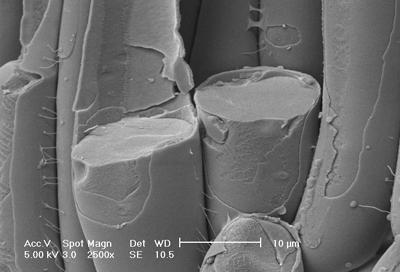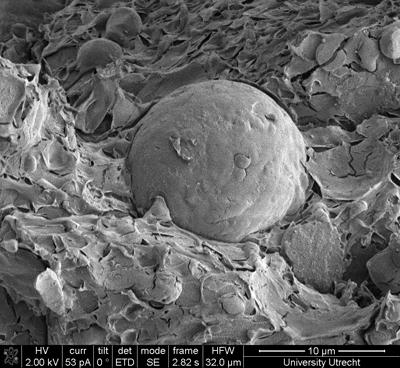 Descargar catálogo del
pp3000t en formato pdf
PP3000T Cryo-SEM Preparation System
PP3000T Cryo-SEM Preparation System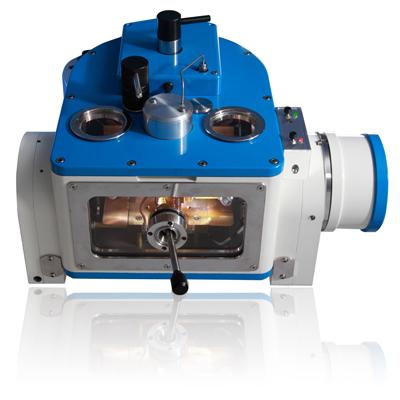 The PP3000T is a highly automated, easy to use, column-mounted, gas-cooled cryo preparation system suitable for most makes and models of SEM, FE-SEM and FIB/SEM. The PP3000T has all the facilities needed to rapidly freeze and transfer specimens. The cryo preparation chamber is turbomolecular pumped and includes tools for cold fracturing, controlled sublimation and specimen coating. The specimen can then be transferred onto a highly stable SEM cold stage for observation. Cold trapping in the cryo preparation chamber and SEM chamber ensures the whole process is frost free.
Key features
High resolution performance
Large 'recipe' driven touch screen user interface
Easy to use - extensive automation, on-screen help, videos etc
Column-mounted preparation chamber - essential for frost-free transfer and ease of use
Cold stage temperature down to -190°C, plus comprehensive cold trapping
Turbo pumping system mounted off-column - less mass on the SEM
Unsurpassed specimen visibility - large front window, top viewing ports, multiple LED chamber lighting
Cameras in the preparation chamber and SEM - cumbersome binocular not needed
Preparation chamber cooling - eight-hour hold time with a single fill of liquid nitrogen
Independent gas-cooling of the SEM cold stage and cold trap - temperature range down to -192°C (not possible with conduction cooling)
Off-column cooling of SEM stage and cold trap - 24 hour hold time
Actively cooled fracturing and manipulation tools - micrometer knife and probe
Twin liquid nitrogen slushing and specimen handling system - ideal for handling pre-frozen specimens
Specialised support backed up with a three-year warranty
Product Description
The PP3000T is a great leap forward in cryo-SEM technology. It combines the highest quality results with unparalleled ease of use.
The PP3000T is a column-mounted, gas-cooled cryo preparation system suitable for use with SEM, FE-SEM and FIB/SEM instruments. Control is via a large and intuitive touch screen mounted on the spacious Prepdek™ workstation, giving the operator instant access to, and control of, all the key operating parameters.
Visibility is a key feature throughout the whole system. Chamberscope images from the preparation chamber and the SEM are displayed on the control screen - the image can be expanded to full screen when required. Five preparation chamber viewing windows give unsurpassed visibility of the specimen and chamber interior.

On-column preparation chamber with off-column cooling and pumping. The PP3000T conveniently combines the advantages of what are often referred to as 'on-column' and 'off-column' cryo preparation systems. The preparation chamber is directly attached to the SEM, but with the turbomolecular pumping and advanced SEM cooling system mounted remotely from the SEM. In this way, the mass and volume attached directly to SEM is kept to a minimum.

There are significant advantages of having the preparation chamber attached directly to the SEM. In particular, specimen transfer is always from high vacuum to high vacuum, which greatly reduces the risk of specimen contamination (frosting). In addition, it makes the system easier to use and allows the operator a more flexible approach to specimen preparation and observation. This is because during a single processing run it may be useful to move the specimen between the preparation chamber and the SEM cold stage - and vice versa - on a number of occasions.

Prepdek™ workstation and touch screen user interface The PP3000T is controlled using an intuitive colour touch screen, mounted on the user-friendly Prepdek™ workstation. The touch screen allows user-defined 'recipes' to be rapidly entered and stored for instant future access. The screen can be set to suit different operator levels and preferences - eg analogue or digital vacuum measurements.

Chamberscope images of both the preparation chamber and SEM cold stages are displayed and can be expanded to fill the screen. Although many of the key steps in the specimen preparation process are automated (airlock pumping, sublimation, sputter coating, etc), further help is instantly available through user-friendly videos. These guide the operator through the system set-up and then each specimen processing step in a concise and logical way.
Handling and transferring specimens
The PP3000T Prepdek™ workstation is fitted with a slushy nitrogen freezing station, connected to the pumping system. Rapid freezing reduces ice crystal damage, which results in improved ultra-structural preservation.
For handling pre-frozen material, the Prepdek™ is also fitted with the Advanced Specimen Handling System, which allows specimens that have been frozen by alternative freezing methods (or stored field specimens) to be manipulated in liquid nitrogen and then transferred under vacuum into the PP3000T preparation chamber for subsequent processing and observation.

The vacuum transfer device is compact, vacuum tight and has a convenient bayonet connection to the specimen shuttle to ensure rapid transfer. In line with the automatic design of the PP3000T, when the vacuum transfer device is located on the preparation chamber, the airlock is automatically pumped.
The PP3000T is supplied with universal 10mm specimen stubs with surface slots, holes and a flat area - useful for most specimen types, because the holes and slots can be used for liquids and to hold solid material for cross-section fracturing. Blank stubs are also included. A range of optional holders are available, including shuttles for large specimens and top-loading holders for high pressure freezing rivets and planchettes.
Cryo preparation chamber
The PP3000T preparation chamber is connected directly to the SEM and includes facilities for preparing all types of specimens. Specimen stage cooling is by an integral liquid nitrogen dewar which has an all-day run time on a single fill (0.75L) of liquid nitrogen. The cold stage is connected directly to the dewar and includes an integrated heater and sensor to precisely control the temperature from -190°C to over 50°C. Comprehensive cold traps surround the cold stage.
High visibility
The PP3000T has superb chamber visibility. In addition to the large front window there are additional top and side windows. The specimen stage is lit by four LEDS, which avoids the problem of the fracturing knife 'shadowing' the specimen during cryo fracturing.
A chamberscope allows the specimen stage to be viewed on the control touch screen. Twin manipulators (actively cooled) allow a range of specimen types to be fractured.
Automatic sublimation and sputtering
Sublimation and sputtering are fully automatic. The high resolution sputter coater is specifically designed for cryo applications and will give fine grain films that are essential for FE-SEM applications. A platinum (Pt) target is fitted as standard; other metals include gold (Au), gold/palladium (Au/Pd), chromium (Cr) and iridium (Ir). An optional carbon fibre evaporation head can be fitted.
Cryo preparation chamber pumping
The preparation chamber is pumped by a remotely-positioned 70L/s turbomolecular pumping system. Typical preparation chamber vacuums during operation are in the region of 10-6mbar or better. Positioning the turbomolecular pump away from the SEM ensures total elimination of mechanical vibration and significantly reduces the cryo system mass that is connected to the SEM. A vacuum buffer tank allows the rotary pump to be automatically switched off for most of the time. The pumping system is connected to the preparation chamber by flexible stainless-steel bellows.
SEM cold stage, cold trap and cooling system
A highly stable, thermally isolated, liquid nitrogen gas-cooled stage attaches to the SEM stage. The SEM stage and cold trap are cooled by two separate cold gas circuits - both capable of reaching temperatures down to -192°C. This configuration allows the operator to select stage and cold trap temperatures that are optimised for specific specimens. For example, for some non-biological materials it is useful to hold the specimen at very low temperatures - a cold stage temperature of -175°C and a cold trap temperature of -192°C.
Off-column cooling
The cold nitrogen gas-cooling dewar for the SEM stage and cold trap is remotely positioned (typically on the floor behind the SEM). The system will run for up to 24 hours between fills.
Para información adicional de nuestros equipos, accesorios o productos llámenos al 91 408 16 25
o enviarnos un e-mail a :